Thank you! Your Guide to Copywriting Has Been Emailed to You and Can Be Found Here. 
Do Not Miss This Special Offer!
This Ready-to-Go Lead Magnet Package Makes it Easy for Your Readers to Increase Their Online Sales With Persuasive Writing
"Persuasive Writing

" Premium PLR Content with 16

 Articles, 20 Social Media Graphics and 3 Slide Shows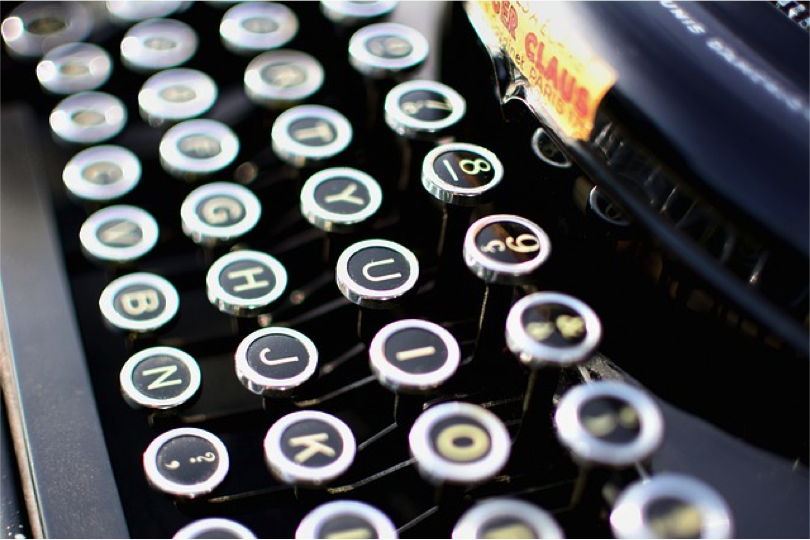 You've got a list of subscribers and traffic coming to your site, but nobody is buying. This is a common problem many online marketers have. So what can you do to increase conversions? What changes do you need to make in your emails and sales copy to turn subscribers and visitors into customers? Those are just a couple of things this bundle will teach your readers along with the following:
How to monetize your content and mistakes to avoid
How to get more conversions
How to write effective product descriptions and sales copy
How to use testimonials to boost credibility and conversions
The articles in this bundle will teach your readers how to monetize their content, how to increase conversions, how to write better sales copy and much more.
Here's a closer look at what's inside…
Here's What's Included in Your PLR Bundle:

Persuasive Writing Premium Articles (10,358 words): The list of articles includes:
5 Monetization Mistakes and How to Avoid Them (261 words)

Boost Credibility and Conversions with Testimonials (612 words)
Conversions: Less Volume, More Results (1003 words)
Get More Subscribers to Buy Your Products (452 words)
How to Collect and Publish Customer Case Studies (937 words)
How to Get Results and Monetize Your Reports (878 words)
How to Give Away Great Content Without Giving Away the Store (528 words)
Monetizing Free Reports (266 words)
Natural Copywriting (626 words)
Reminder to Monetize Your Content (488 words)
The Power of P.S. (528 words)
The Process of Writing an A+ Headline that Sells (621 words)
Unexpected Ways to Boost Conversions (603 words)
When, Why and How to Make a Convincing Argument (662 words)
Writing Effective Product Descriptions (969 words)
Writing Sales Copy (924 words)
Here is a sneak peek inside:


20 Social Media Graphics 
You also get 20 social media graphics with tips on persuasive writing.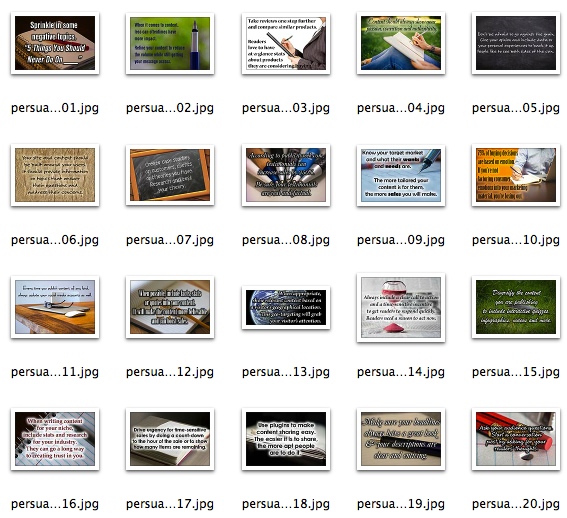 Bonus: 3 Slide Shows
You also get 3 bonus slide shows all about persuasive writing. Use these slides for a classroom environment, video, online slide show, webinar and more.
Conversions: Less Volume, More Results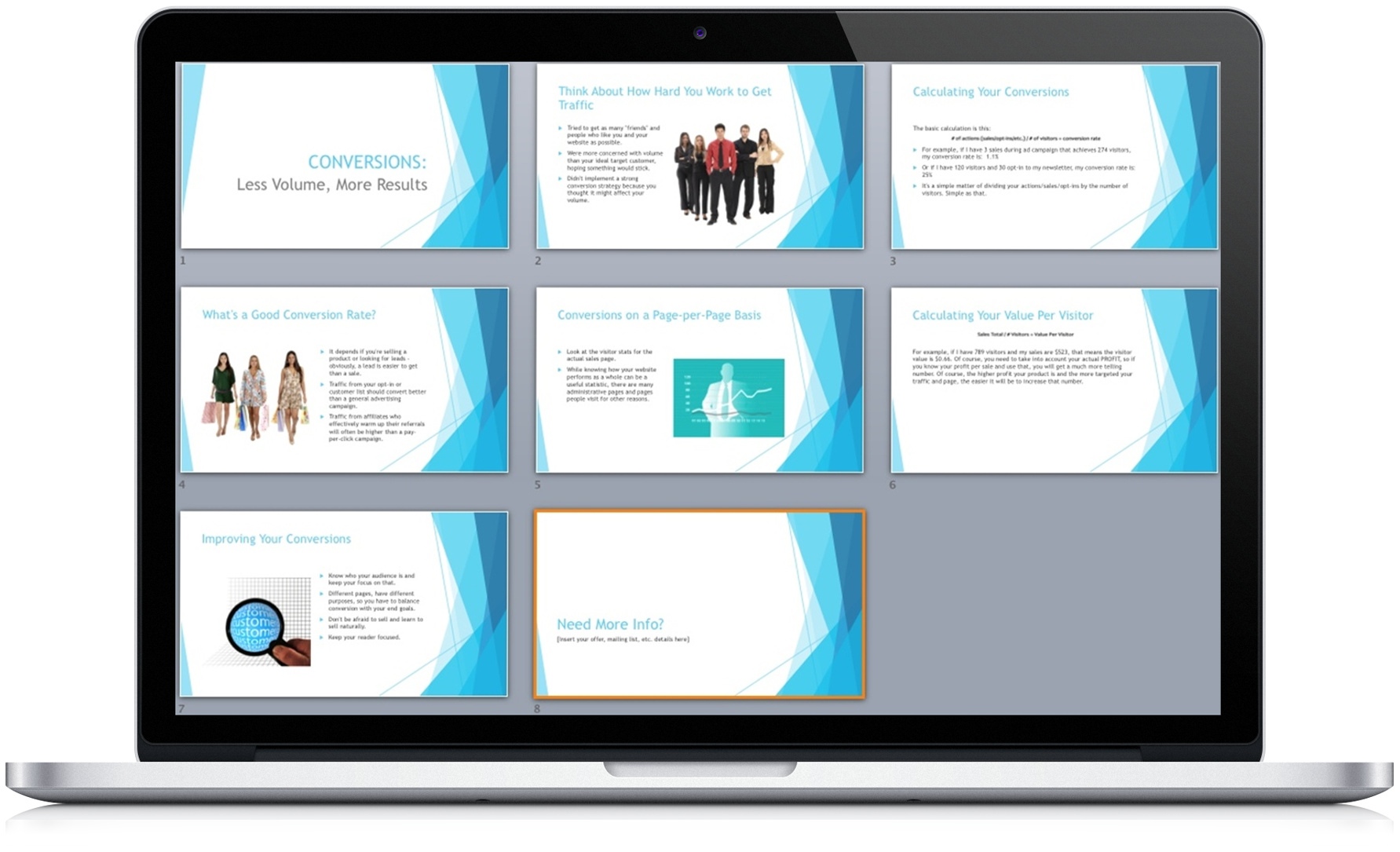 How to Get Results and Monetize Your Reports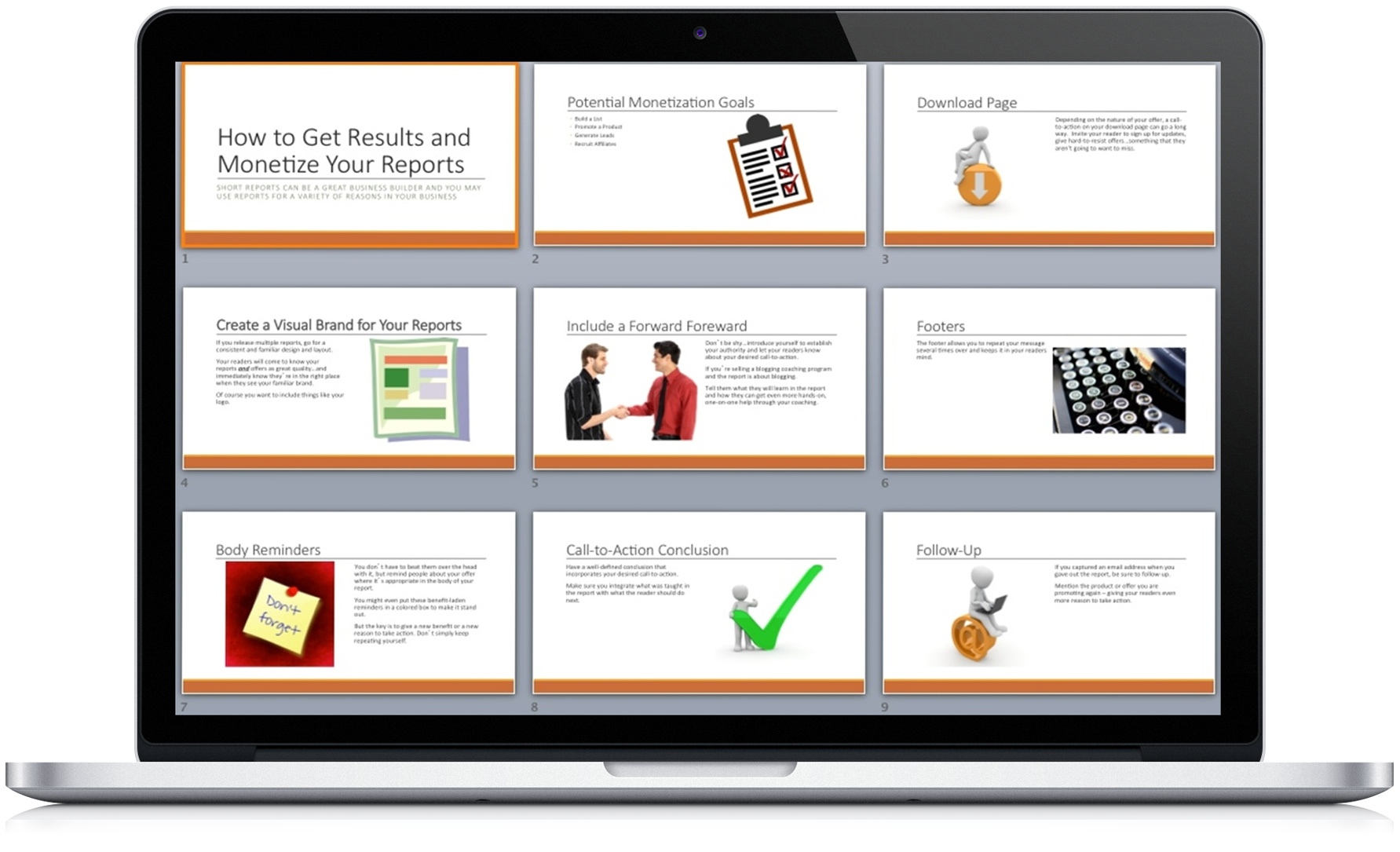 Writing Sales Copy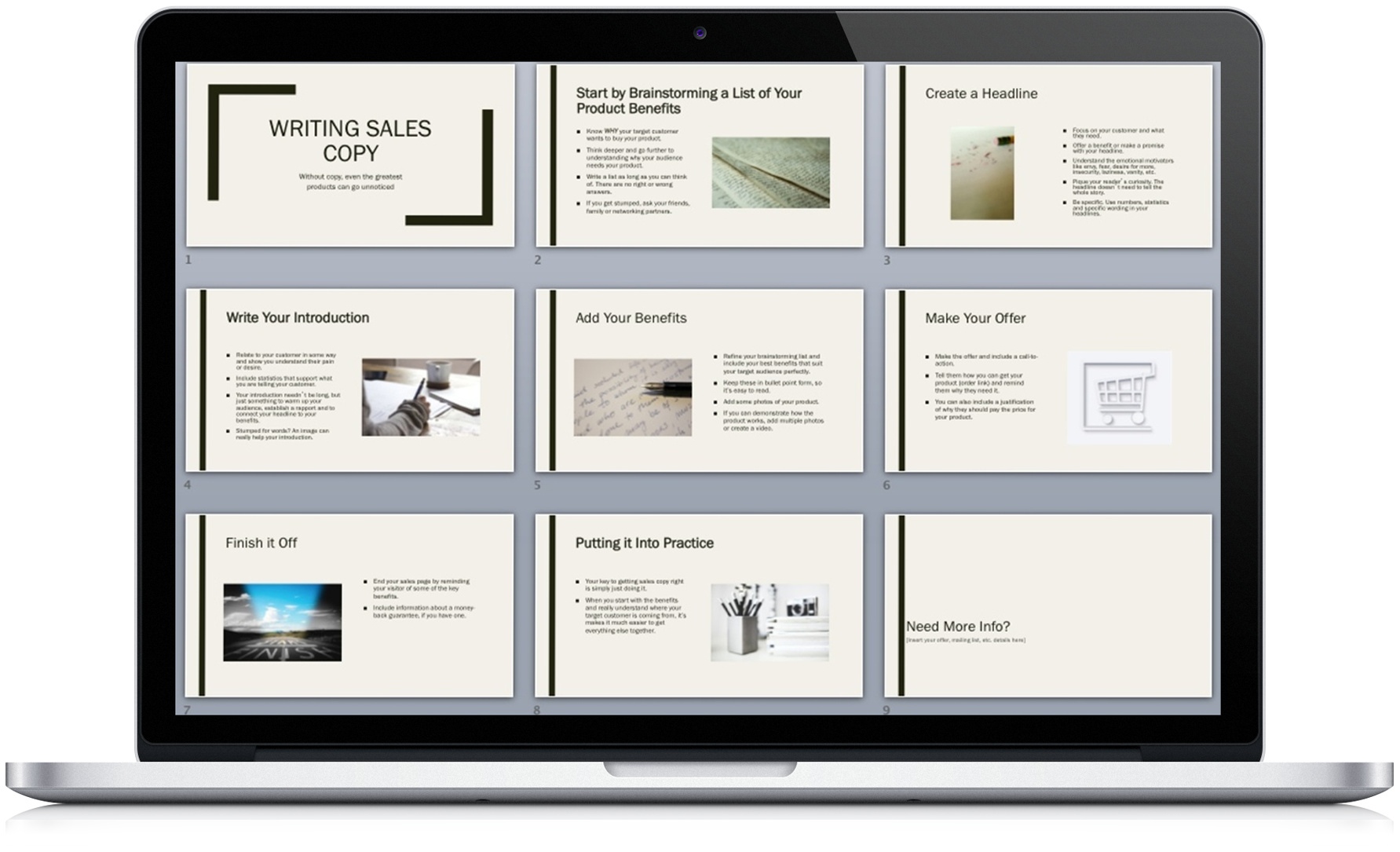 That's a total of  16 articles, 20 social media graphics, 3 bonus slide shows with 19 images all with 11,506 words. It's ready-to-go or ready-to-edit and monetize content!
We've Done All the Hard Work…
You Just Have to Take This Content and Run with It
Imagine how much time and effort we've saved you in getting all these ready-to-publish content for you to use as lead magnets, blog posts and more. Not only have we made the content, but we've made the graphics you need to promote your well-researched content.
Let's take a look at all that's involved with putting together this content on your own…
| Persuasive Writing Bundle | Time to Create | Cost to Create |
| --- | --- | --- |
| Persuasive Writing Premium Articles (10,358 words) | 12 Hours | $1475 |
| 20 Professionally Designed Social Media Graphics | 4 Hours | $500 |
| 3 Slide Shows with Images | 2 Hours | $175 |
| | TOTAL TIME TO CREATE: 18 Hours | TOTAL REAL VALUE: $2,150 |
As you can see, it would take plenty of time and investment to put this content together on your own…but you don't have to. We've done the work for you and all you need to is publish the content, add your affiliate links and more.
Grab it now for only $27 ($2,150 cost to create yourself) for your PLR license, so you can save endless hours of time and plenty of money to provide your readers with the information they're looking for.
Click the "Add to Cart" Button Below and
Get Your Complete List Building Package

Use the content for opt-ins, publish it to your blog, social media and more. Or turn the content into an information product, add links to affiliate products or promote your own products. The choice is yours!
To your content publishing success,

Alice Seba
Creating PLR Content for You Since 2006