Do Not Miss This Special Offer!
Get Even More Tools to Promote Your Marketing Top 10 Lead Magnet Packages. Get 10 Slide Shows, 10 Promotional Graphics and 10 Infographics to Generate More Leads, Taking Your Content Even Further in Growing Your Business. 
Thanks for picking up your Marketing Top 10s Lead Magnet Package. We have emailed your access information to you, but before that we'd love to give you an opportunity for more great marketing tools that will help you promote the Marketing Top 10s you just purchased. Help your readers get the most out of their marketing efforts… and it's already done for you, with a make-it-yourself value of $5,250, but now you can get it all right now for just $67.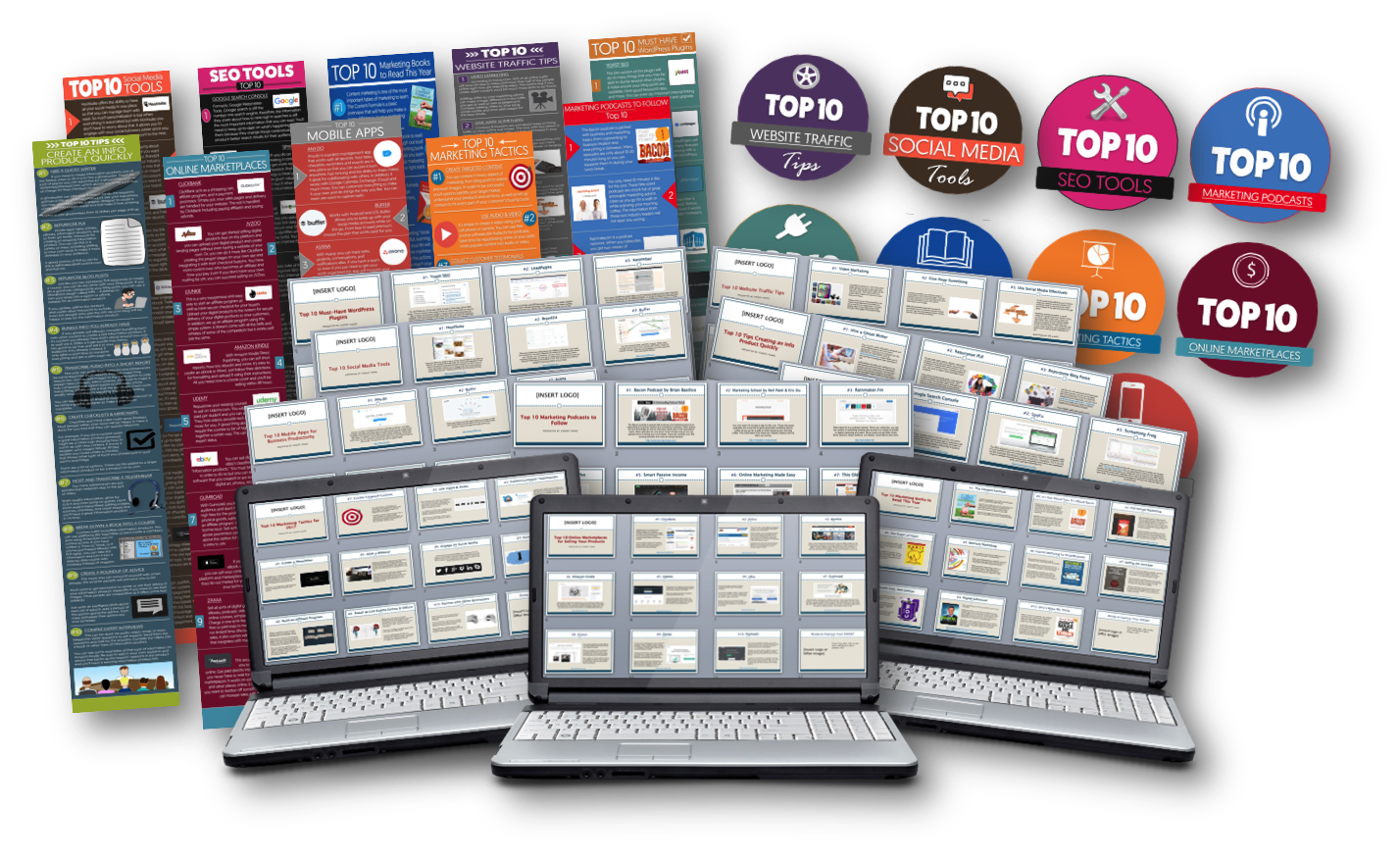 Here is a quick summary of what's included…
Make it Yourself for $5,250 or Just Get it Here for Only $67.
10 x Professionally Designed Viral Infographics: One infographic to accompany each one of the Top 10 Lists. Ready to share or update with your company information (.JPG and .PSD included).
10 x Professionally Designed Promotional Graphics: One to help you easily promote each one of the Top 10 Lists (.JPG and .PSD included).
10 x Marketing Top 10 Illustrated Slide Shows: You get 10 illustrated slide shows featuring the top 10 tips for each online marketing topic for the lists you already received. Turn them into attractive PDF documents and use them as lead magnets. Load them to SlideShare or display them on your website. Or use them to create informative videos – the design and script are all ready for you.

Here are all the details of this bundle…
10 Professionally Designed Viral Infographics
Ready-to-post infographics with all of the information from the top ten lists included. Brand them with your logo or company name and encourage your followers to share them. You'll get the .JPG and .PSD versions.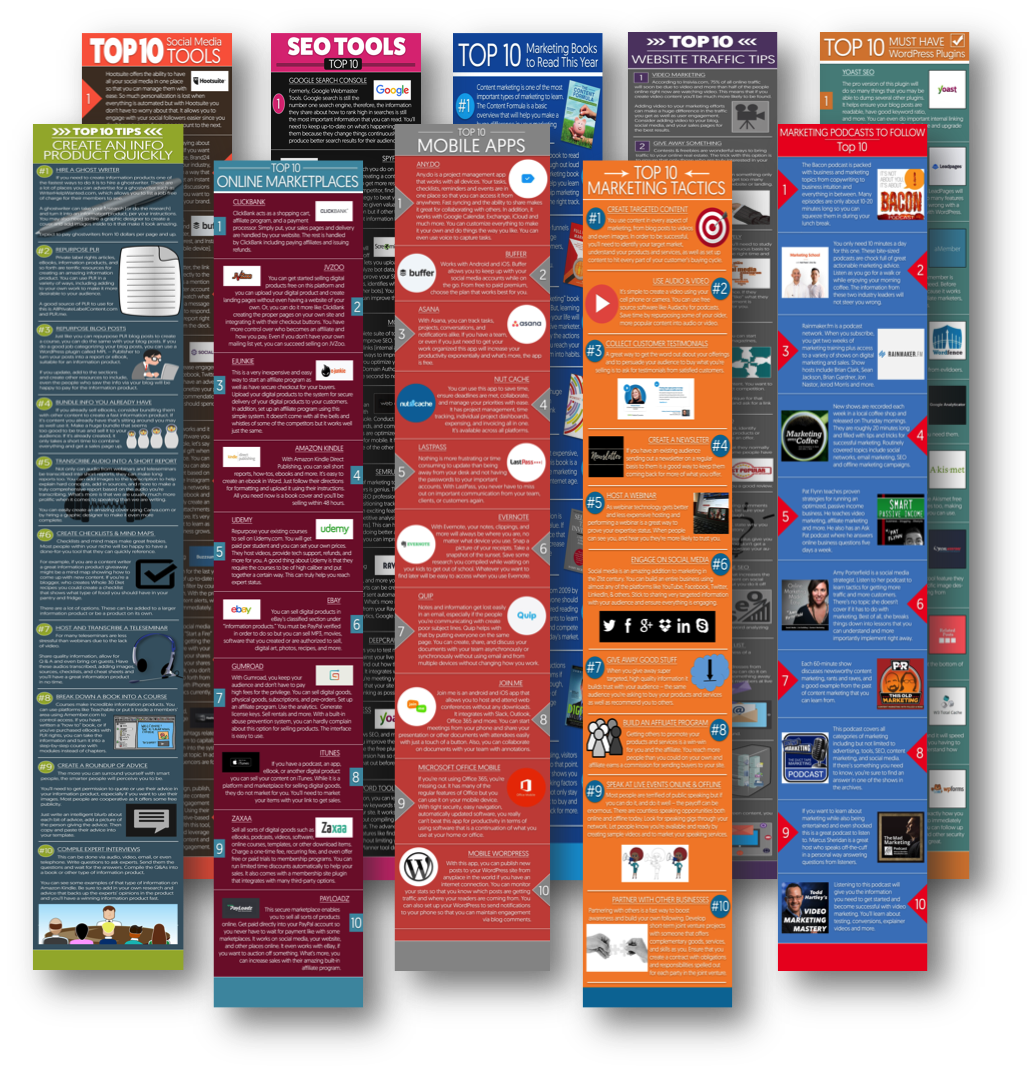 10 Professionally Designed Promo Graphics 
10 professionally designed promo graphics to help promote your top ten slide shows. You'll get a .JPG and .PSD of each graphic to help your opt-in stand out.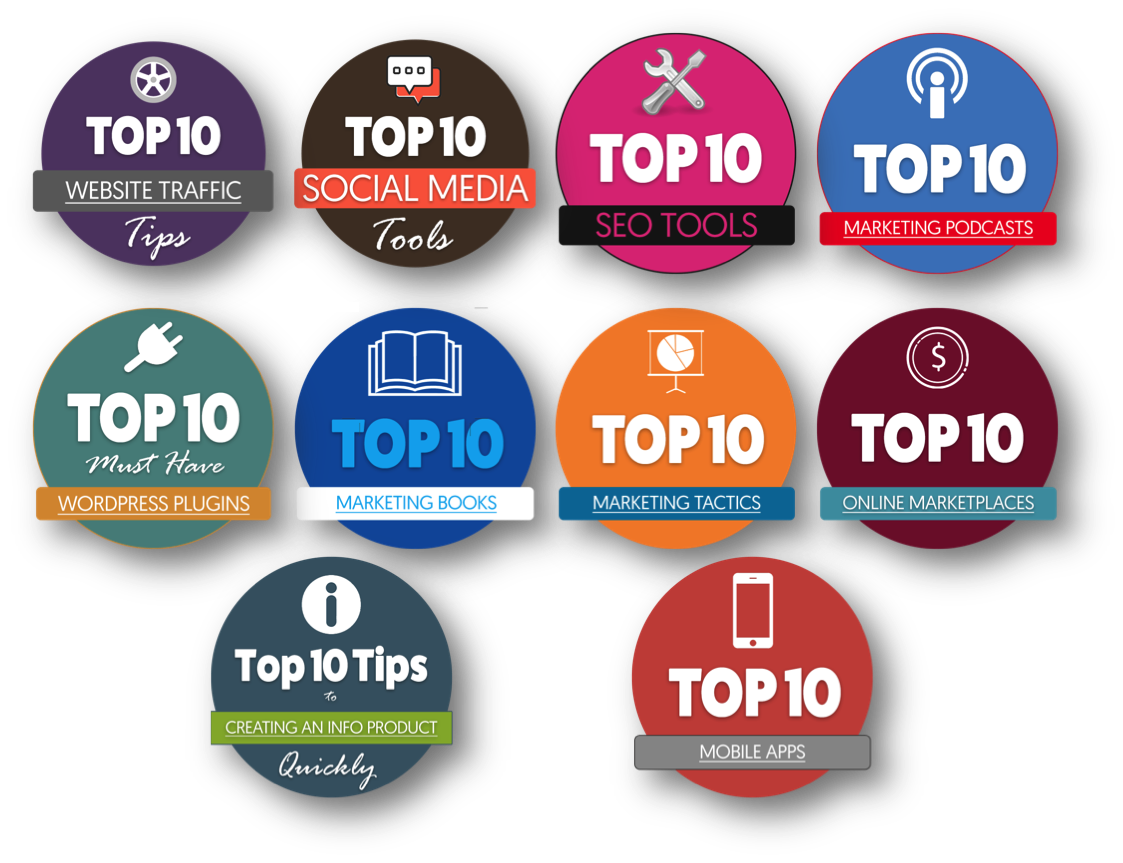 10 Marketing Top 10 Slide Shows – So Many Ways to Use Them!
Give your readers the information they need to be successful marketers and cut through the noise with these top 10 slide shows (ppt). There are 10 slide shows included, here's a sneak peak and a list of all the topics covered: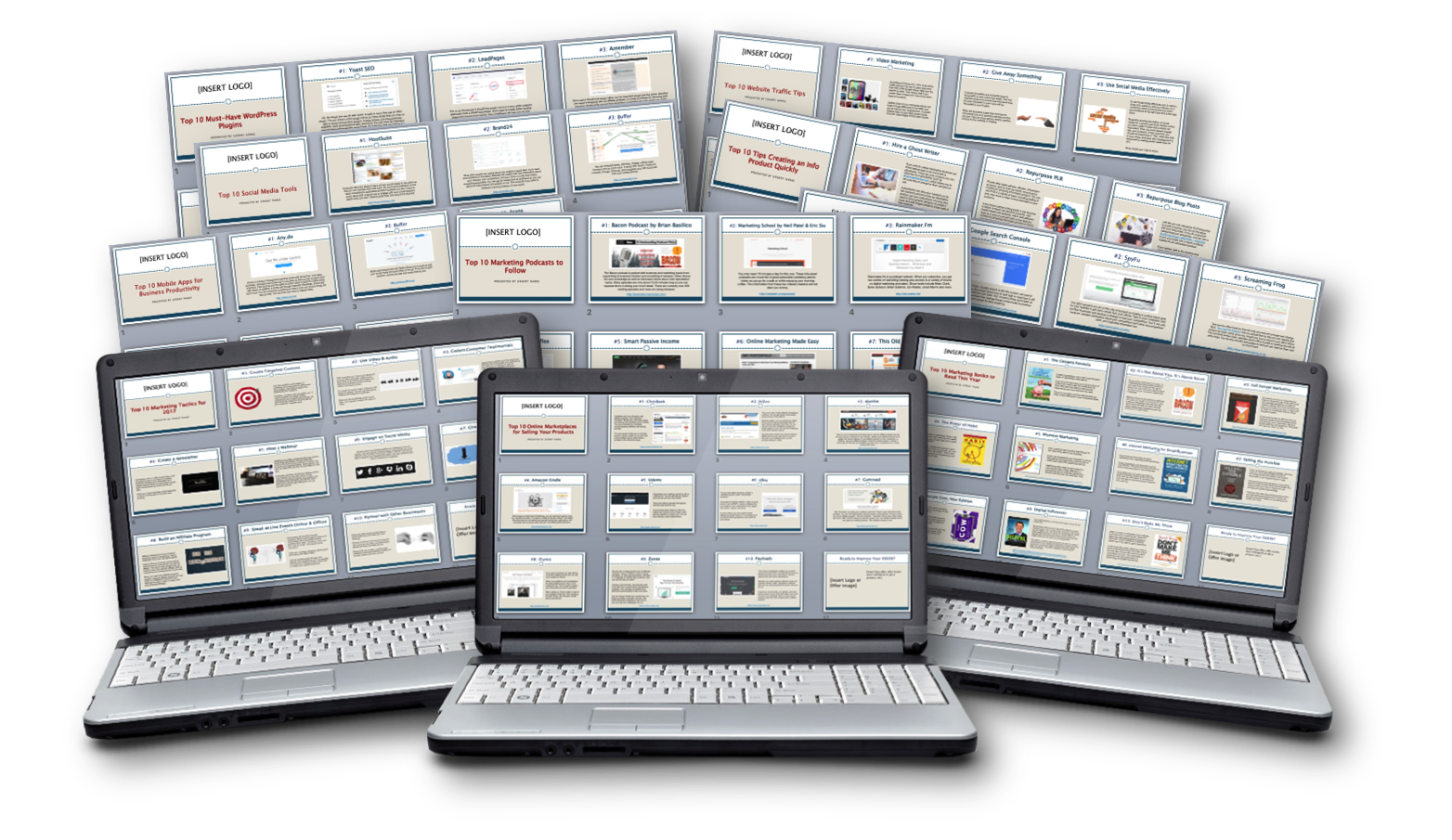 Top 10 Marketing Books (12 slides / 10 images / 1251 words)
Top 10 Marketing Podcasts (12 slides / 10 images / 800 words)

Top 10 Marketing Tactics

 

(12 slides / 10 images / 859 

words)

Top 10 Mobile Apps for Business Productivity

 

(12 slides / 10 images / 794 

words)

Top 10 Must Have WordPress Plugins

 

(12 slides / 10 images / 866 

words)

Top 10 Online Marketplaces

 

(12 slides / 10 images / 950 

words)

Top 10 SEO Tools

 

(12 slides / 10 images / 332 

words)

Top 10 Social Media Tools

 

(12 slides / 10 images / 1009 

words)

Top 10 Tips to Creating an Info Product

 

(12 slides / 10 images / 1146 

words)

Top 10 Website Traffic Tips

 (12 slides/ 10 images / 1050 words)
…make it easier for your readers to market their businesses the right way. Display them on your site as a slide show, convert them into a PDF, turn them into a video or use them as the basis for a live training program.
And all these things are easy to do. Did you know that when you "export" a PowerPoint presentation, the program makes it easy to…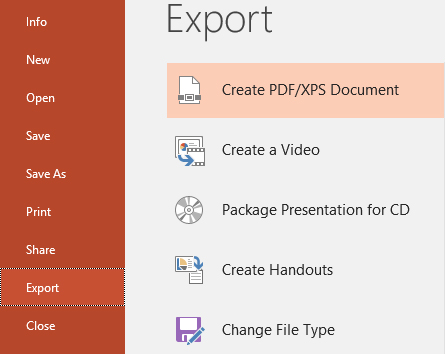 Create a PDF – Customize the slide show with your logo and add a product promotion and convert to PDF. BAM! Instant lead magnet report.
Make a Video – The script is ready for you with the text on the slides…just add your voice and load to YouTube.
Package a Presentation for a CD – Sending info out by the good old-fashioned snail mail. Turn your slide show into a CD.
Create Handouts – People love handouts. You can create handouts that allow your subscribers to add their own notes and ideas for each slide.
…and of course, you can load the slide show to SlideShare.net and easily embed the slide show to your blog. Or use one of the popular WordPress plugins that display slide shows. So many options!
---
We've Done The Work…
Now Turn Your All This Content into Traffic, Subscribers and Even Customers
We've included everything you need to turn your Marketing 10 Slide Shows into an enticing lead magnet and even thrown in the promotional and infographics to help promote it to make it dead simple. 
Let's look at how much it would cost to put this together for yourself (HINT: Don't Do All the Work When We've Already Done It!)
At only $67 ($5,250.00 make-it-yourself value) for your PLR license, so you can save endless hours of time and plenty of money to provide your readers with the information they're looking for.