Limited Licenses Now Available:
 "Email Marketing the Right Way

" Premium Content with 16

 Articles, 20 Social Media Graphics and 3 Slide Shows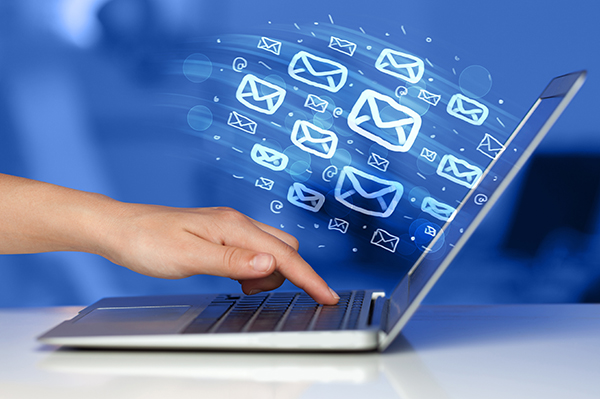 You know content is king, but how do you maximize your content marketing efforts through email marketing? Here are just a few things this bundle will teach you:
Put your focus on building a list and you'll have a valuable asset to tap into over and over again.
Numbers don't matter as much as results. Focus on conversion strategies over building volume.
You don't have to do all the work. Employ the help of guest writers, ghostwriters and private label content.
When you work hard just to work hard, you're not doing yourself any favors. Spend less time working and more time strategizing. That's where the money is.
The articles in this bundle will show your readers the many benefits of email marketing, strategies for email marketing and how they can do it successfully to grow their reach.
Here's a closer look at what's inside…
Your PLR Bundle Includes:

Email Marketing the Right Way Premium Articles (9786 words): The list of articles includes:
2 Critical Newsletter Management Tips (491 words)

4 Different Types of Content Newsletters (734 words)
7 Benefits of Using Autoresponders (579 words)
7 Tips for Increasing Newsletter Subscriptions (550 words)
19 Reasons Why Email Marketing Works (870 words)
22 Things to Send to Your Email List (947 words)
Automate Your Email Marketing (588 words)
Effective Autoresponder Series (706 words)
How to Build a List with PLR (261 words)
Promoting Your Autoresponder (825 words)
Proven Tactics for Creating Your Autoresponder Series (473 words)
Selling Early (725 words)
The Importance of Segmenting Your Email Lists (563 words)
Tips for Making Newsletters Simple (333 words)
Tips for Outsourcing Your Writing (516 words)
Your Email List – The Center of Your Content Marketing (667 words)
Here is a sneak peek inside:
20 Social Media Graphics 
You also get 20 social media graphics with tips on email marketing.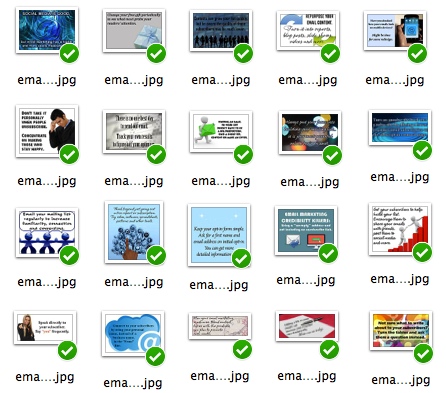 Bonus: 3 Slide Shows
You also get 3 bonus slide shows all about email marketing. Use these slides for a classroom environment, video, online slide show, webinar and more.
7 Tips for Increasing Newsletter Subscriptions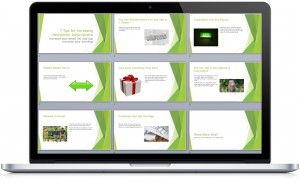 19 Reasons Why Email Marketing Works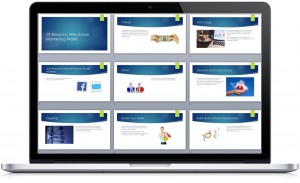 22 Things to Send to Your Email List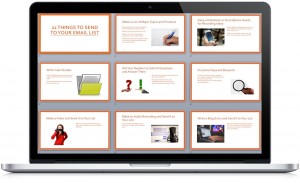 That's a total of  16 articles, 20 social media graphics, 3 bonus slide shows with 45 images all with 11,514 words. It's ready-to-go or ready-to-edit and monetize content!
Use the content for opt-ins, publish it to your blog, social media and more. Or turn the content into an information product, add links to affiliate products or promote your own products. The choice is yours!
Save hours upon hours of time and provide your readers with the information they're looking for.